SAMIR NASRI: CLUB CAREER IN SUMMARY
Frenchman Samir Nasri was known for his ball control, dribbling and passing ability during his career. He was compared to French football icon Zinedine Zidane during the early part of his professional football career due to his playing style, cultural background and footballing ability. Zidane won the Ballon d'Or award three times and was the star of the 1998 World Cup on home soil as he inspired France to their first World Cup win.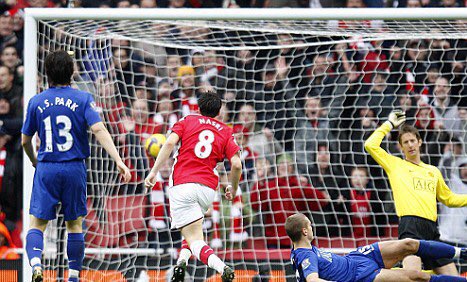 Nasri began his career at local youth clubs in Marseille before he joined a professional club in French giants Marseille at the age of nine. He spent the next seven years developing in the Marseille youth system. Samir Nasri made his debut for Marseille at the age of 17 during a league game with Sochaux in September 2004. He went on to become an important player in the Marseille starting XI. Nasri played in an European competition for the first time after his participation in the UEFA Cup during the 2005/06 season.
Samir Nasri won the 2006/07 Young Player of the Year award as awarded by UNFP (National Union of Professional Footballers). He was also named in the Team of the Year. The Frenchman made over 160 appearances for the Marseille first-team and was part of the squad that reached successive French Cup finals in 2006 and 2007.
Nasri signed a four-year deal at Arsenal when he moved to the Premier League from French football. He reached the pinnacle of his Arsenal career in his third season when he won the PFA fans' Player of the Month award on three occasions and was named in the Team of the Year for the 2010/11 season. He won the French Player of the Year award in 2010. Samir Nasri went on to play for teams such as Manchester City, Sevilla and West Ham United after leaving Arsenal.