NASRI: FRENCH NATIONAL TEAM CAREER REVEALED
French midfielder Samir Nasriwas a regular in the French national team for a period of six years. Samir Nasriplayed for France between 2007 and 2013.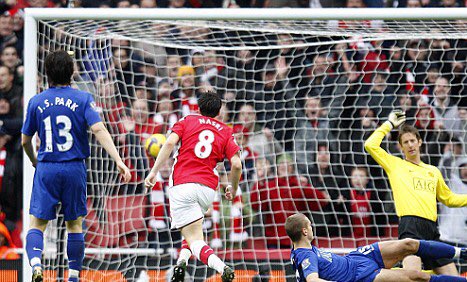 Samir Nasri was called up to the French senior national team in March 2007 by then manager Raymond Domenech ahead of the Euro 2008 qualifiers against Austria and Lithuania. Nasri was delightedwith the invitation to the national team and that it was even more satisfying that he was called up for an important qualifying match ahead of the Euro 2008 tournament. The attacking midfielder was on the bench for the Lithuania game but he was not subbed on till the end.
Nasriwould go on to make his debut for France against Austria. He was on from the start as the French team beat the Austrians 1-0 thanks to the strike from Karim Benzema. Samir Nasriprovided the assist for the goal scored by Benzema via a free-kick.
Attacking midfielder Nasri was recalled to the French national team for the matches in June 2007. He scored his first goal for France in a 1-0 win over Georgia in what was a qualifying match ahead of Euro 2008. His second France goal was in the friendly game against Morocco. The impressive performances from Nasri in the France shirt prompted Domenech to name him as part of the 23-man squad for Euro 2008. Nasri featured in two of the three group stage games at the tournament. He made an appearance against Romania and Italy, while he was not involved in the 4-1 defeat to the Netherlands.
Nasriwas one of the young playersaccused of being insolent by William Gallas via his autobiography. He missed out on the 2010 FIFA World Cup tournament in South Africa.In total, he scored five goals in 41 appearances for France.