FAVRE LINKED WITH PREMIER LEAGUE TRANSFER
Brest attacking midfielder RomainFaivre has been linked with a move to the Premier League this summer according to English publication Football London. It was reported that North London giants Arsenal are eyeing a move for the Frenchman. The Gunners have a history of picking up attacking midfielders from France for knockdown fees and Favre could be the next talent to leave France for the Gunners for a moderate transfer fee.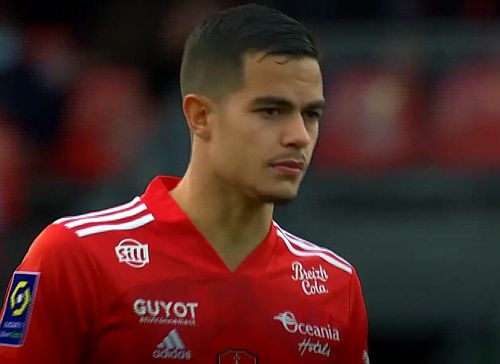 Arsenal signed the likes of Samir Nasri and Robert Pires in the past for knockdown fees and they went on to do great things in North London. The Gunners signed Samir Nasri from Marseille for around £12m. Samir Nasri was seen as a bargain buy for Arsenal due to the influence on the team in terms of goals and assists. The ex-France national team player was a creative player for Arsenal before he left the club. Samir Nasri left Arsenal to join Premier League giants Manchester City after several seasons in North London. For Pires, he's considered one of the greatest players to ever play for the Gunners to highlight his legendary status at the club.
North London team Arsenal are in the market for an attacking midfielder and Faivre is an option for the club after the 22-year-old player impressed for Brest last season. Faivre scored six goals plus five assists for Brest in the league last season.The young player can play either on the left side of attack or on the right side of attack. The £12m-rated attacker can also feature efficiently in the hole behind a striker.
The Gunners wanted to sign an attacking midfielder in the form of Emiliano Buendiaearlier in this summer's transfer window only for them to be beaten by Aston Villa to the £34m signing thereby forcing the North Londoners to look elsewhere.