CITY TO PAY £100 MILLION FOR LIONEL MESSI
Speculations have it that Manchester city boss, Pep Guardiola seeks an entrance for the Barcelona star, Lionel Messi into the current crop of talents at the Etihad.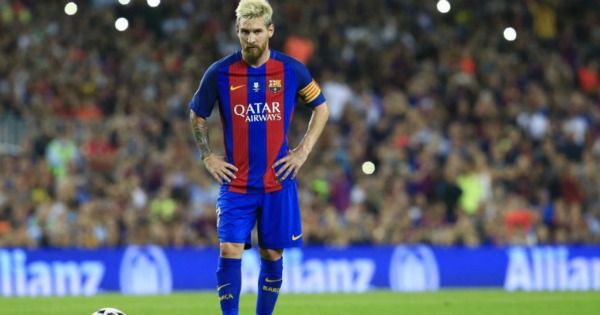 There have been uncertainties over the Argentina international's contract state at the Barcelona which has resulted to an inconclusive decision if the player will move from the club.
Several reports say Messi could reunite with his former boss, Pep at Manchester City. The Sun also reports that City have told Barca that they are willing to pay £100 million to sign him.
While some city fans are excited and anticipating the move, others believe the fee is rather too small for the star. Some reports have it that fans over the globe say that Messi should not be compared with Manchester United's £100 million signing Paul Pogba saying that he is worth more than the France international. Others worry about the ability of the star to perform to par in the EPL. It will be a difficult move for the player and he is most likely to remain at Barca.

With the growing interest of the Chinese Super league clubs in acquiring great players, rumours have it that the Barcelona midfielder might eventually move to China.
No formal bid for the star player is on yet, but the EPL team, Manchester city have said that they are ready to break the world's transfer record. In 2008, City had made a bid for Messi, but a comment about the club's takeover being "messy" was misconstrued and the bid was refused
In other news Messi and his Barcelona team mates refused attending FIFA's award for the best player in the world. The award was decided by voting from national team captains and managers, together with verdicts from a few selected journalists and a public vote. Cristiano Ronaldo, the winner of the award garnered 34.54 percent of the votes, while Messi had 26.42 per cent of the overall vote.