THROWBACK: NASRI, FABREGAS REMINISCE ON GOAL
Samir Nasri and Cesc Fabregas recently linked up on Twitter to reminisce on the goal scored against Burnley while they were teammates at Arsenal 12 years ago. Samir Nasri was the assist provider, while Cesc Fabregas was the goalscorer ad the two midfielders combine to give the Gunners the lead after the hour mark on the way to a 3-1 win at home to the Clarets on February 28, 2010.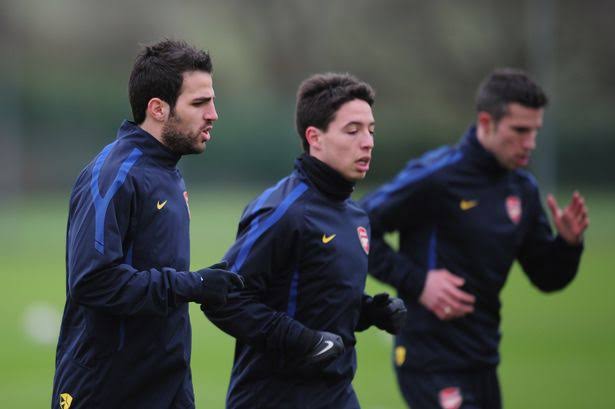 Twitter account user @Gunnersc0m posted the video of the goal made by Samir Nasri and scored by Cesc Fabregas earlier this week on the occasion of its 12th anniversary and it drew the attention of both Nasri and Fabregas.
Nasri in his reply to the video, reminisced on the quality of football that led to the goal while praising the connection he had with Fabregas while they were at Arsenal. In his response to Nasri, Fabregas said the goal won't have happened in this day and age thanks to modern football and modern coaches.
Fabregas is certain that modern football and coaches are not a fan of the pass and move football that led to his aforementioned goal against Burnley.
Nasri and Fabregas were teammates at Arsenal for some years before the latter returned to Catalan giants Barcelona in the summer of 2011. Nasri would later leave the Gunners to sign for fellow Premier League team Manchester City.
Fabregas returned to the Premier League from Barcelona in the colours of Chelsea before signing for French team AS Monaco where he has a few months remaining on his current contract at the club. For Nasri, he played for clubs such as Sevilla and West Ham United on the back of him signing for the Citizens from North London giants Arsenal. The Frenchman announced his retirement from the round leather game officially last year.