SNEIJDER GOES FULL NASRI WITH LOOKS
Dutchman Wesley Sneijder has gone 'full Samir Nasri' with his looks following his appearance at a charity match for Ukraine.Fans drew comparisons between Samir Nasri and the ex-Dutch national team star when he made an appearance during the charity event.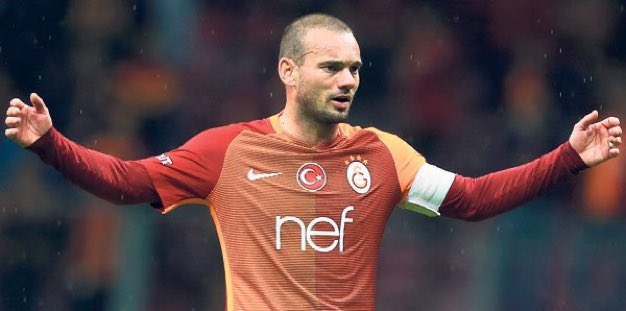 Sneijder called time on his professional football career three years ago on the back of his spell with Al Gharafa in Qatar before he turned up at the aforementioned charity match to raise money for Ukraine who has been hit hard by the invasion of the Russians as masterminded by president Vladimir Putin.
A lot of fans were surprised to see 37-year-old Sneijder has added a lot of weight when he stepped on to the pitch for the charity match thus leading to the comparison with Frenchman Samir Nasri. Fans were left confused with the new look from Sneijder in comparison to the look the Dutchman had when he played professional football for the final time in 2019.
Cheeky comments were made by fans on social media in what was a similar season to when fans discovered that Nasri has gained a lot of weight and he's almost unrecognisable from the talented playmaker that entertained a lot of people during his professional football career. Samir Nasri left a lot of fans when he made an appearance at a legends match for the Didier Drogba foundation last year. The former Arsenal, West Ham United and Manchester City midfielder has already grown a pot belly some months after ending his football career.
While some fans made cheeky social media comments about Sneijder and his looks at the charity game organised to raise money for Ukraine, others were vocal in his defence. According to those who defended his new fuller appearance, the Dutchman owes no one anything and that he's free to do whatever he likes at the end of his football career having been on a strict lifestyle while he was playing football professionally.